Reviews

This app is really great to save money in the right place. I bought gold online few months back with my savings.
- Zohar Baths


What I like most about DigiGold is that I can make many small purchases as I need them. Their simple ordering process was a breeze. I will definitely be back.
- Falguni Sanirthur


I have started using this application as it has a SIP option. So that I can invest any amount monthly and sell it anytime with the best gold rate available.
- Vaibhav Trivedi


I want to say that the interface is very simple, which is good. And besides, the app is easy to use and I was able to buy gold easily.
- Astha Srivastavaer


Amazing app to buy & sell gold...Quick & easy...you can also use to app to gift gold in a digital way to your loved ones.
- Roshni bhat

5,00,000+
Customers across platforms
Secure Wallet
Gold purchased by the users is stored in Government trusted vaults of BRINKS.
40+ Years of legacy
DigiGold is a brand by Amrapali Gujarat which has 40+ years of legacy in Bulk Gold and Silver. They are amongst top 5 Bullion Dealers in India.
Cyber Security
DigiGold application has been tested for all parameters of Cyber Security as per Government norms.
365 days Support
We have a dedicated support team to help you in case you face any issues.
Accredited and supported by
DigiGold is accredited by NABL and BIS. Supported by GGC and SEQUEL.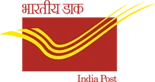 How Digital Gold Investment Work?

Create Account
Fill in basic details like your name, age, contact details, etc.

Enter Amount/Gram
Enter the amount/ grams of gold you wish to purchase

Make Payment
Pay the amount with any Debit/Credit card, Bank Transfer or UPI apps

Convenience
Buy gold from the comfort of your home

Security
We serve our customers with the best & trusted vault keeper that provides security for transactions and storage.

24 Karat
Get the purest form of gold at the best market price possible with us.

High Liquidity
With DIGIGOLD you can buy, sell, gift, and store anywhere, anytime - online.
What can you do with Digital Gold?

Physical Delivery
Secure Physical Delivery of Your Metal PAN India

Sell Instantly
Sell your Gold digitally with single click

Gift
Gift precious metals instantly across the nation digitally / physically
DigiGold offers 24 Karat Gold (99.9% pure).
DigiGold offers free storage for up to one year, after which we reserve the right to charge a yearly nominal fee for the storage of your gold, which shall be notified from time to time.
It is not mandatory to upload your PAN card; however, you may be prompted to do so if you wish to purchase gold that is worth more than Rs. 2,00,000
Yes, provided the other person has the same DigiGold Wallet on our platform and the receiver's wallet should have an active DigiGold Wallet.
No, KYC is neither required at the time of DigiGold account creation nor at the time of purchase, provided that the transaction amount is less than Rs. 2,00,000
Customers are not obligated to make any fixed or periodic payments unless enrolled in a Gold Savings Plan or any SIP.
The minimum amount of purchase is Rs.1/-. There is no limit on the maximum amount as long as KYC requirements are complied with. In the case of a Gold Savings Plan or any SIP, for e.g. A customer has to invest at least Rs.10/-on a daily basis Or as per SIP rolled out from time to time.
An online statement will be available at all times which you can view online by clicking on the Transaction History link. Further, you can check your gold balance after every transaction of purchase or sale or any SIP enrolled by the client in the DigiGold Wallet.
No, you cannot have a joint account for DigiGold.
It will be the best competitive price in the market.
Yes, the gold associated with the accumulations credited in your account is kept in safe custody with a Vaulting Agent, and the Gold balance in your DigiGold Wallet is allocated Gold, for which an independent inquiry can be generated with the Vaulting Agent for having the confirmation of the storage of such accumulated Gold in your wallet.
Only in case of death of the applicant, the legal heir will be able to collect the gold coins by paying any making charges notified in the application and or any other pendency and then with the outstanding clearance by the DigiGold along with proof of identity and with the original/notarized copy of the death certificate and proof that the person is the legal heir of the applicant.
The benchmark price is the average Spot Gold price in PAN India.
DigiGold has partnered with the global market leader in secure logistics and vault services- Brink's, to store your gold. As part of their duty, the secure storage provider takes out a comprehensive insurance policy, which includes the cover on your gold. Over and above that, DigiGold has insurance coverage for the period where gold is in transit when the gold leaves the vault. We review our risk & insurance policies regularly, to ensure that we are covered for any risks.
it reflects instantly in your DigiGold Wallet, In case you are unable to view your Gold Credit then you will need to contact our customer care team at support@digigold.com and we will resolve your issue.
DigiGold ensures that your interest is always prioritized; a Physical Gold has been kept in the custody by Digigold for and on behalf of the customer in the custody of Vault Keeper. For any grievances, the customer can approach DigiGold at support@digigold.com
In case you have any complaints, you may write to us at support@digigold.com
What is Digital Gold and how is it better from investing in physical gold?
When you buy gold bar or buy gold coins for savings it comes along with disadvantages of buying physical gold like your investment in gold like storage risks, purity issues, & etc
Digital Gold is a new way to buy 24k pure gold and store it for free in government trusted vaults for precious metals. It eliminates all the disadvantages of investing in gold. Digital Gold investment also comes with many advantages like instant gift, PAN India, Trackable Investments & etc.